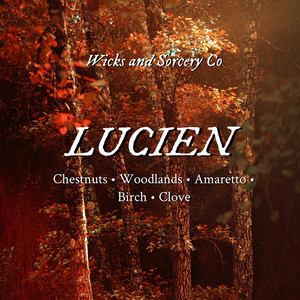 Lucien
Smells of Chestnuts, Woodlands, Amaretto, Birch, and Clove.
Inspired by the fox-like emissary of the Night Court.
Phthalate Free. Toxic-free Scents. Hand mixed and poured with love and a hint of sorcery. Made with a coconut/soy wax blend. Amber Jars come with wooden wicks. Hex Jars come with cotton wicks. Wax melts come in standard 6 cavity clamshells.
Remember to follow all safety instructions on safety label! Keep within sight, never leave unattended around pets and children, and never place near flammable objects or materials!